5. Don't Get The Wrong Idea!

200 JPY

Mika Melatika Complete Bundle Package

950 JPY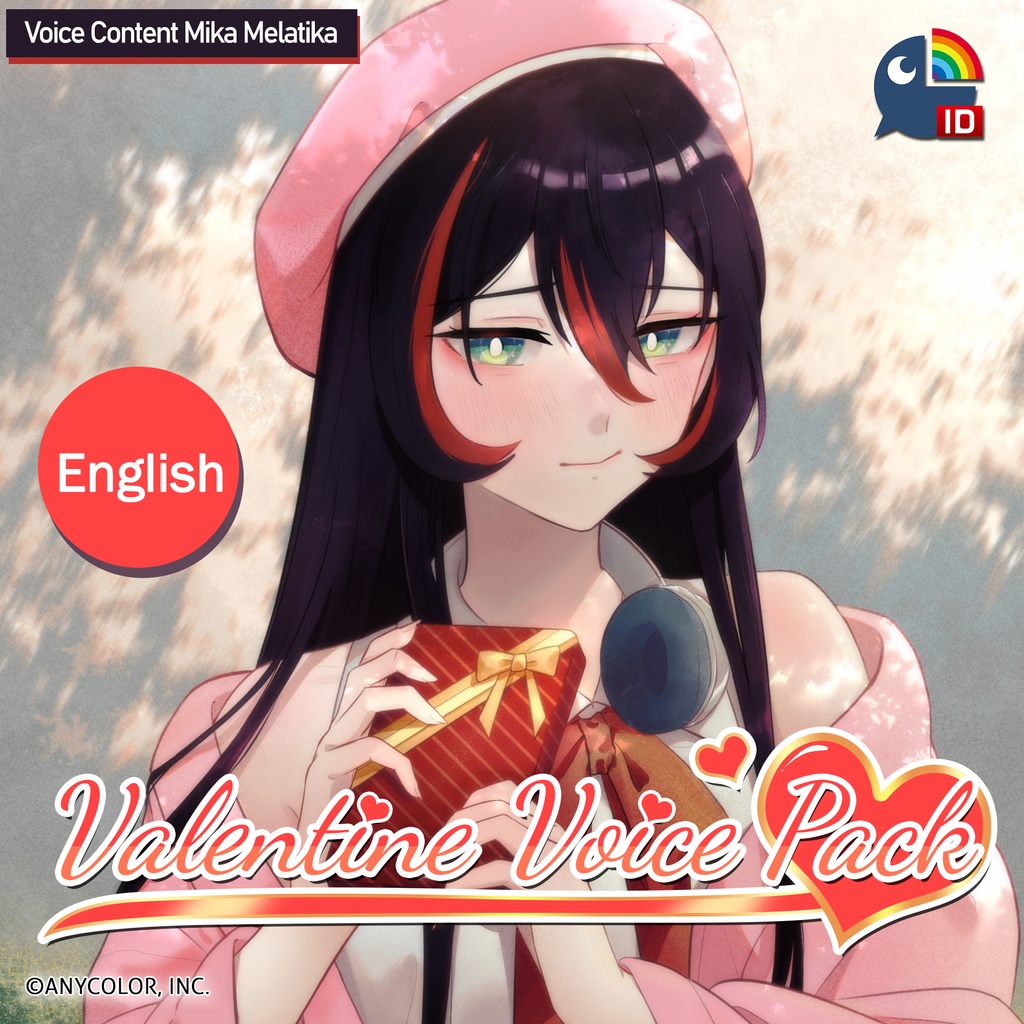 February 14th is Valentine's Day. In this special month of love, Mika Melatika has released a special Valentine's themed voice content bundle package. Let's get to know Mika closer and bright your days with a warm cute love in the air through this Valentine Voice Pack. Get 5 pieces of 00:13-00:30 minute Bonus Tracks, a special bonus valentine illustration of Mika Melatika, and a love letter from Mika Melatika upon purchasing a complete package! (This Voice Content consists of 5 Voice with duration 1:06 - 1:48 minutes) This Voice Content is recorded in English. Love Letter is written in Indonesian Language.
Daftar isi
1. Meeting You 2. Hanging Out Together 3. Cotton Candy 4. Home Made Chocolate 5. Don't Get The Wrong Idea 6. Sleepy, Want Chomkies (Bundle Bonus) 7. Keep Me Company (Bundle Bonus) 8. Reassuring Older Sister (Bundle Bonus) 9. Sweetie (Bundle Bonus) 10. Morning Voice - Yikes (Bundle Bonus)
File
Format suara: mp3 Compressed Format: Zip
Cara membeli
Berikut adalah petunjuk dari kami untuk melakukan pembelian voice content di website BOOTH: https://www.facebook.com/nijisanji.indonesia/posts/605005696976873
Cara download
Data dari voice tersimpan dalam format zip. Produk yang sudah dibeli dapat diunduh melalui e-mail konfirmasi pembayaran dan riwayat pembelian yang ada di akun website BOOTH kalian. Untuk file dalam format zip, mungkin akan dibutuhkan software tambahan untuk melakukan dekompresi dari file (unzip). Berikut adalah contoh dari software untuk dekompresi file berformat zip: Windows OS: 7zip (https://www.7-zip.org/) Mac OS / iOS: WinArchiver Lite (https://itunes.apple.com/us/app/id414855915) iZip (https://itunes.apple.com/us/app/id413971331) Android: Total Commander (https://play.google.com/store/apps/details?id=com.ghisler.android.TotalCommander&hl=en)