Leave a Tip + All Tipped Dual Color Nails

100 JPY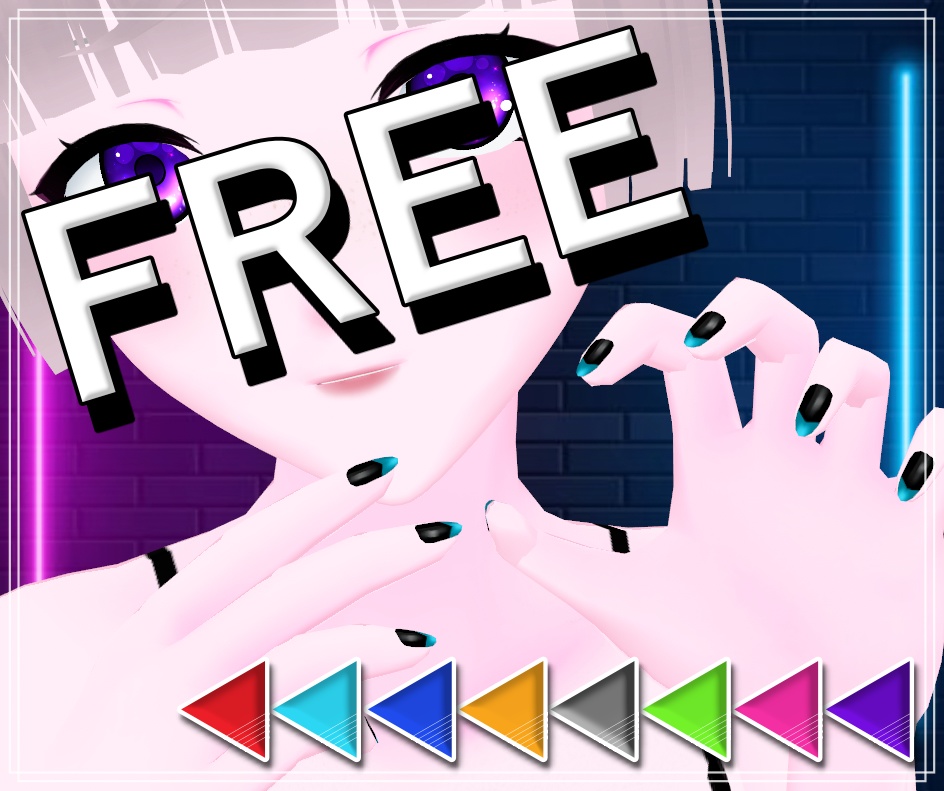 Eight stunning black + accent tipped colored nails.
Contents
Red tipped nails Teal tipped nails Blue tipped nails Gold tipped nails Grey tipped nails Green tipped nails Pink tipped nails Purple tipped nails Feel free to use for VRchat, Vtubing, MMD, etc.
NOT ALLOWED
- Redistribution and claiming this work as your own is NOT tolerated. - Alter/Edit the textures. Such as major recolors, or major alterations. - Sell/giveaway VRoid models that use this texture. This texture is for PERSONAL USE ONLY.
Credit
PLEASE CREDIT TO (super appreciated): twitter.com/gremlinmagicka Please feel free to tag me on Twitter so that I may retweet your models wearing my cute textures! ^-^