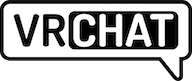 scAC004 - Asian Knot Earrings #b3d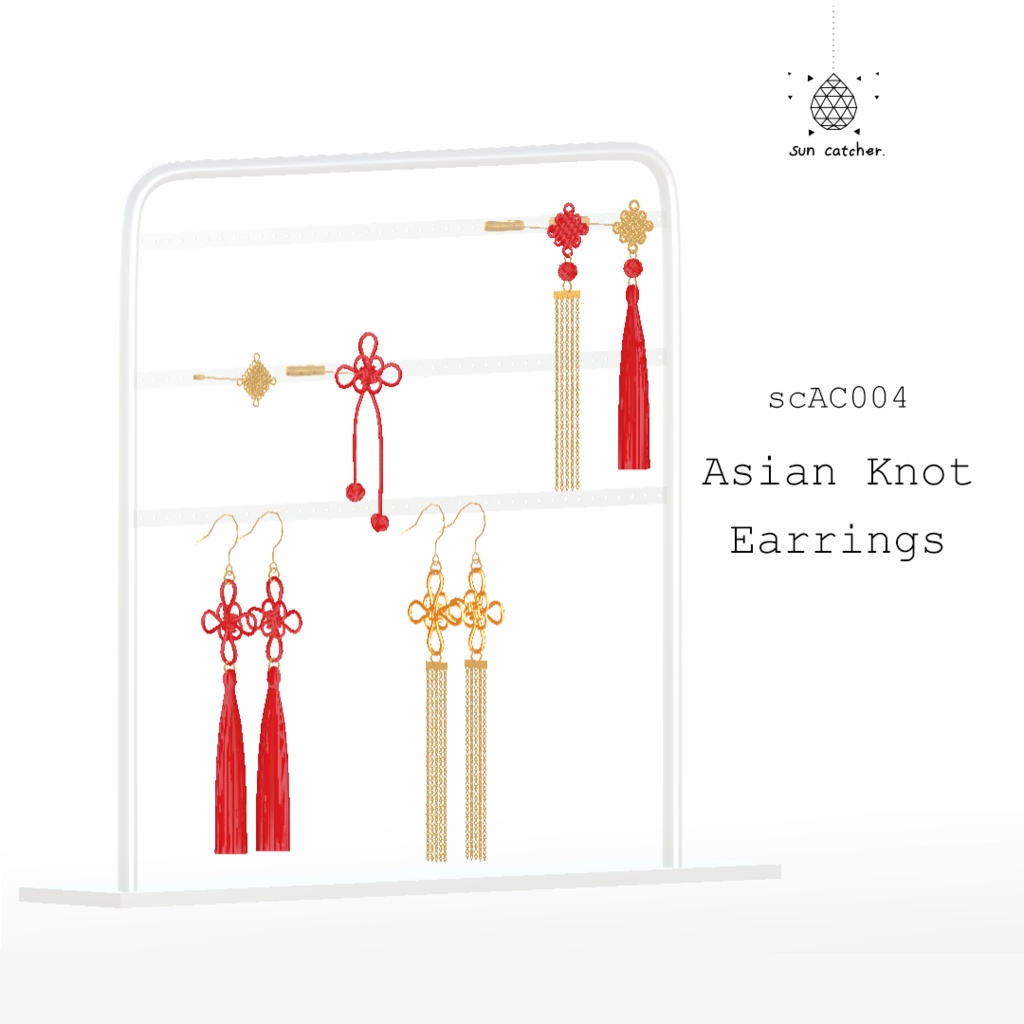 はじめに / About Us sun catcherをご覧いただきありがとうございます。 私たちは普段の暮らしをちょっとおしゃれにする ディジタルファッションアイテムを発信しています。 Thank you for visiting sun catcher's shop. We are creating digital fashion items.
こだわり / Overview
中国結びをイメージした3Dモデルのピアスのセットです。 VRChatやClusterなどのVRSNSにご利用いただけます。 8 earrings for VRChat avatars and other VR social platforms.
おしながき / Included Colors
・マテリアル - ゴールド、シルバー、組紐、金糸 ・テクスチャ - 全19色+psdファイル マテリアル、テクスチャを入れ替えることで、カラーリングを変更できます。 ・Materials - Gold, Silver, Braided Cord, Gold Thread ・Textures - 19 colors + psd file The coloring can be changed by replacing materials and textures.
内容物 / Item Detail
Unity2019 4.31f1でシェーダー・ダイナミックボーンを設定したUnity Packageと、Blender3.01で作成したFBXを同梱しています。 ピアスフックとピアスバック部分にシェイプキーを設定しています。 Unity Package with shaders, dynamic bones and colliders set up in Unity2019 4.31f1 and FBX created in Blender 3.01 are included. Shape keys are set on the pierced hooks and pierced back areas. ポリゴン数 / Polygons ・Type_A1 / 1001 ・Type_A2 / 3194 ・Type_B1 / 1745 ・Type_B2 / 4074 ・Type_C / 1604 ・Type_D / 1626 使用シェーダー・アセット / Recommended shaders and assets ・Poiyomi Toon Shader ・Dynamic Bone
利用規約 / Terms of Use
ユーザーは、本データの利用開始前に本利用規約の内容を必ず確認してください。 なお、ユーザーは、方法を問わず本データの購入、ダウンロード、インストール等の利用の開始時点で、本利用規約に同意したものとみなします。 The User(s) shall read and agree with the terms under this Agreement before using the Digital Content. Where the User(s) purchases, downloads, installs, or otherwise starts using the Digital Content in any manner, the User(s) is deemed to have agreed on this Agreement. https://docs.google.com/document/d/11S0PmciQGgVSoa2lST9H_uXq4qDi01o50XXplZeRFYo/edit?usp=sharing
更新履歴 / Update History
2022年03月17日 公開 2022年04月16日 シェーダーの調整 2022年05月02日 PhysBone 対応 17/03/2022 Release 16/04/2022 Change product name and page content. Shaders adjusted. 02/05/2022 PhysBone supported