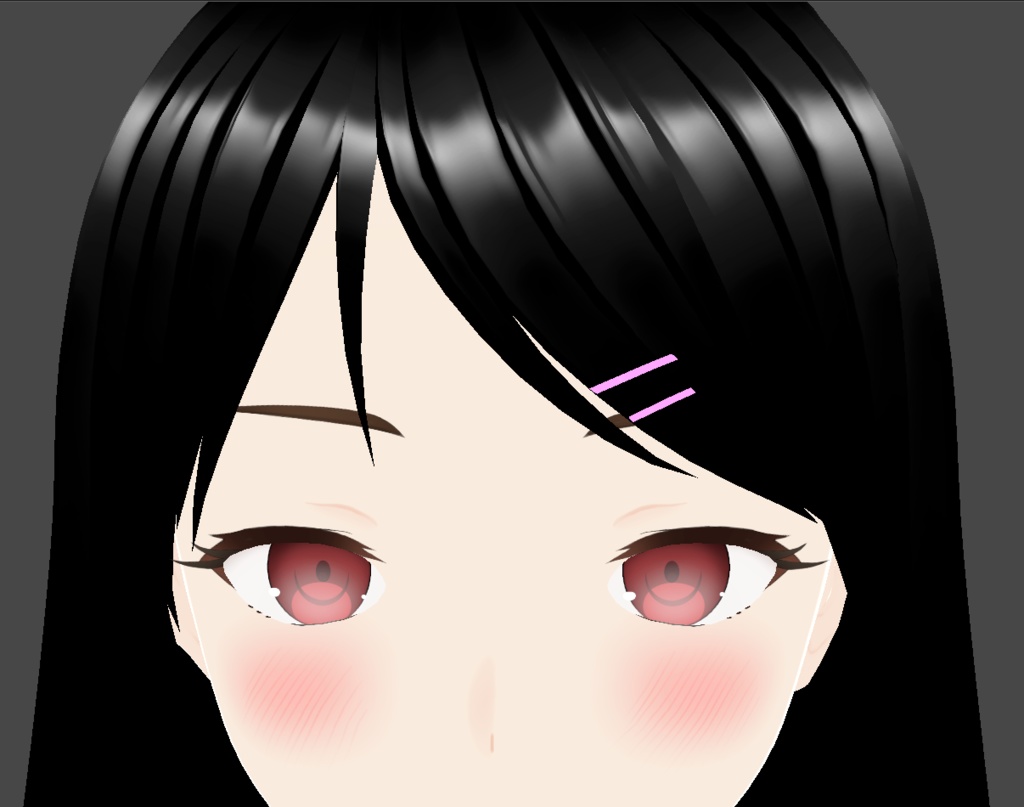 Simple hair pin (pink) for VRoid Studio 1.0. Please noted that the item may not be perfectly fitted to your hair style, so you may need to reposition the item by yourselves.
How to import 導入の仕方
Paste the files to the following path (必要なファイルを下に表示されてる場所へ貼りつけてください):
(C:) > User(ユーサー) > (user name) > AppData > LocalLow > pixiv > VRoid Studio > custom_items > N00-HairHanege
After importing, you will find the items in VRoid Studio under the custom section of Hairstyle - Extra (導入を正しく終わったら、必要なファイルがVRoid Studioの中のはね毛のカスタムアイテムのところにあるはずです)
Contact and Support
I am a Hong Kong based content creator, thank you for downloading my artwork! (私は香港のクリエイターで、今回自分の素材をダウンロードしていただきありがとうございます!)
Please consider supporting me by following my Twitch channel and subscribing my Youtube channel (もしよかったらぜひぜひ私のTwitchとYouTubeのチャンネルをフォローとチャンネル登録してください):
https://www.twitch.tv/fish_nc
https://www.youtube.com/channel/UCYtZH4PLbrsSw_bijzvDFuQ
Email for contact: chunhim_lo@yahoo.com.hk
If you have any question about the item, please feel free to contact me!