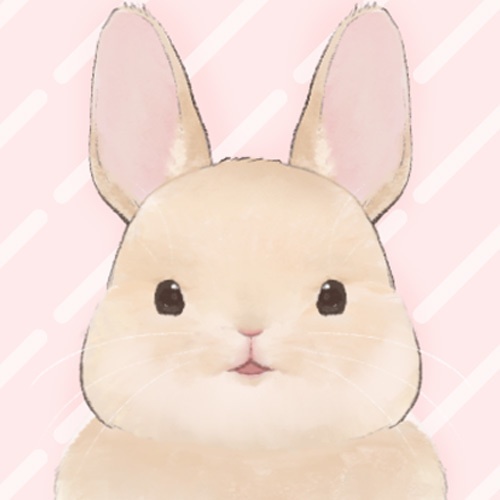 小さいうさぎをつくりました!🐰 I made mini rabbit! VtubeStudioで使用できます。 It can be used in VtubeStudio.
🐰
白いうさぎに変更ができます。 Can be changed to white rabbit 初期のキーバインドはAlt+1に設定してあります。 ご自身の使用しやすいキーに変更してください! The initial key bindings are set to Alt+1. Please change the key bindings to the ones you are most comfortable with! illustration&Live2Drig : kaosuke
【利用規約】
・SNS,Vtuberの活動、動画など、ご自由にご利用ください。 ・クレジットの記載は任意です。記載いただける際は、Twitter(@kaosuke330)を記載いただけますと幸いです。 ・本モデルは1点ものではないため、他の方とかぶることがあるかもしれませんが、ご了承ください。 ・著作権は譲渡いたしません。 ・自作発言、転載・転売や再配布は禁止です。 ・反社会的、宗教、政治的発言を目的とした活動、他人を傷つける行為には使用しないでください。 ・モデルの使用により発生したトラブルに当方は一切の責任を負いません。 ・ポートフォリオやサンプルに使用する場合があります。
【TOS】
・Please feel free to use it for social networking, Vtuber activities, videos, etc. ・Writing credits is optional. If you do, please mention Twitter (@kaosuke330). ・This model is not a one-of-a-kind item, so please be aware that it may be worn by others. ・Copyright will not be transferred. ・No homemade remarks, reprinting, reselling or redistribution. ・Do not use the site for activities aimed at anti-social, religious, or political statements, or for activities that harm others. ・We are not responsible for any problems caused by the use of our models. ・It may be used in portfolios and samples.